Guan Chun | Artist, Illustrator, Designer
/ Shanghai / China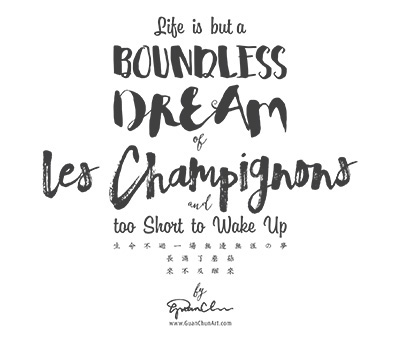 「Boundless Dream」是官純2017年的互動型繪畫藝術項目。
作品一向以色彩紛繁著稱的知名藝術家、插畫師官純,此次僅以黑白兩色創作,精心繪製成圖案可無限重複的繪畫作品,最終呈現為收藏品質的限量填色微噴版畫。由官純創作線條與圖形,作品的色彩部分則交由你來發揮非凡想像力,享受與藝術家共同完成創作藝術作品的有趣和激動人心的過程。
Boundless,本意指藝術作品沒有限定邊界,同時在藝術家的不斷思考中,逐漸拓展到關於心靈、思想、宇宙、時間、生命,無始無終,無邊無涯,無限循環。在此官純試圖打破繪畫作品必須限定範圍的桎梏,以繪畫單元出發,希望繪畫能像有生命意志一般無限自我複製,並自由的組成千變萬化的新形式作品。
從花草樹木、鳥獸蟲魚,至山河大地、日月風雷,從日復一日,至四季更迭、包括人類的基因、知識體系與文明,無不在自我複製與延續的無限循環中,漸漸延展開去,直至無邊無涯,最終交織成找不到出口的巨大夢境。
生命不過一場無邊無涯的夢。這夢裏有令人無法承受的、厭惡的絕望的、痛苦的悲傷的,也有我們所愛的一切。來不及醒來,也不願意醒來。
在此,官純邀請你一同進入她的藝術家的「無涯の夢」。
"Boundless Dream" is a Interactive Art Project of Guan Chun since 2017.
As an artist and illustrator whose artworks and colorful art style are well-known and widely loved, Guan Chun only used black and white in the new artworks which were well designed to large repeating patterns, and presented as Limited Edition Collectible Level High Quality Giclée Coloring Prints. Those lines and shapes were created by the Guan Chun, the colors were left to you to fill with your extraordinary imagination, therefore you can enjoy the interesting and exciting process of completing the artwork with the artist together.
BOUNDLESS, simply referring to the borderless artworks, meanwhile in the artist's opinion it's expanded to describe minds, thoughts, cosmos, time and lives, which are endless like the infinite loops. In this art project artist Guan Chun's trying to break the limit of the borders of the painting and create her artworks to individual units with life wills, which can be boundlessly self-duplicated, and will finally become varied brand new art forms. 
From flowers, trees and animals, to mountains, rivers, sun, moon, winds and thunders, form days to seasons, even the genes of human beings, the knowledge system and the culture… everything are self-duplicated and repeating boundlessly until composing a vast dream without exit.
Life is but a Boundless Dream. In this dream there are unbearableness, abhorrence, hopelessness, pains and sorrows, and all that we loved. It's to short to wake up actually no one wants to.
Guan Chun sincerely invites you into her artist's "BOUNDLESS DREAM".